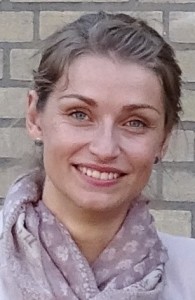 Dr. Sarah Lubjuhn
Research Fellow
Dr. Sarah Lubjuhn is Research Fellow and focuses on research and strategic issues at the Center for Media & Health. In 2012 she received her PhD and published her thesis "The Bait must be attractive to the Fish and not to the Fisherman: Entertainment-Education Collaborations between Professionals in the Sustainability and the Television Field" at the Institute for Communication Studies at the University of Duisburg-Essen.
Sarah is specialized in sustainability communication and she is since 2012 involved in various innovative design and research projects in the field of Entertainment-Education and Social Change at the Center for Media & Health.
In her dissertation Sarah focuses on Social Change Communication and Entertainment-Education collaborations in the TV field in Germany with a special interests in the question how sustainability communication professionals and TV entertainment professionals work together in the design of television programs. Her PhD was part of a larger project at the University of Duisburg-Essen and the Center for Media & Health. Sarah is involved in the design and implementation of Entertainment-Education formats and has conducted research projects and trainings in the fields of Entertainment-Education, Social Change, Sustainability and Health Communication for organizations such as the Netherlands Organization for Health Research and Development, German National Academic Foundation, Nuffic, German Federal Ministry of Education and Research, European Social Fund, UNEP and UNICEF.
Sarah has published her work in several international and European Journals and gives guest lectures at various universities. After her studies on Communication and Social Science, she has worked for the Wuppertal Institute in Germany. In 2006, she received the innovation award "Essens Beste" for her achievements in sustainability communication.
Click
here
for an overview over her publications.
Click
here
for the download of selected articles.
Back to overview